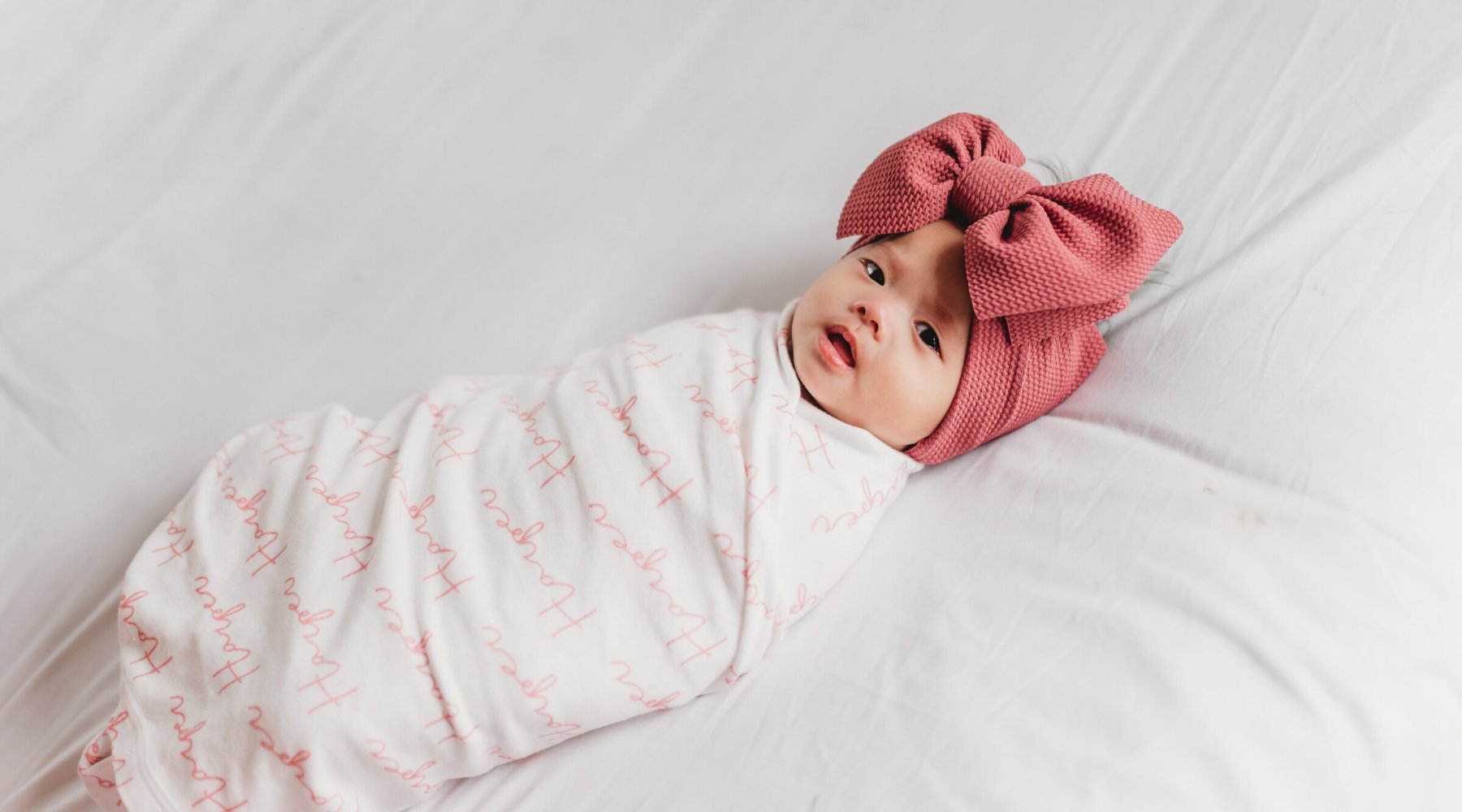 Introducing our Original Bow Headwrap, the must-have accessory for your little one's wardrobe! Our bow headwraps are perfectly knotted and tied by hand from the softest, most stretchy, and breathable fabric on the market. Made with care, our baby bow headwraps are durable and comfortable, ensuring your little babe can wear them all day long!
Our Stevie Js & Co Original Bow Headwrap is available in dozens and dozens of colors, making it easy to find the perfect match for any little girls outfit. From bold and vibrant to subtle and neutral, we have a color to suit any taste. Our headwraps are not just a stylish hair accessory, but they also come with a motto - "no bow, no go!" - which means that without a bow, your little girls outfit is not complete! So, complete her look with our Original Bow Headwrap!
Perfectly suited for babies, toddlers, and children, our headwraps are a great addition to any outfit. It's also an excellent gift for birthdays or new parents. Invest in our Original Bow Headwrap today and give your little girl the gift of style and comfort. Order now and see the difference a little bow can make!
Original Bow Headwraps are available in:
-"Baby" size: fits approximately 0-6+ months 
-"Child/Toddler" size: fits approximately 6mo-10+ years