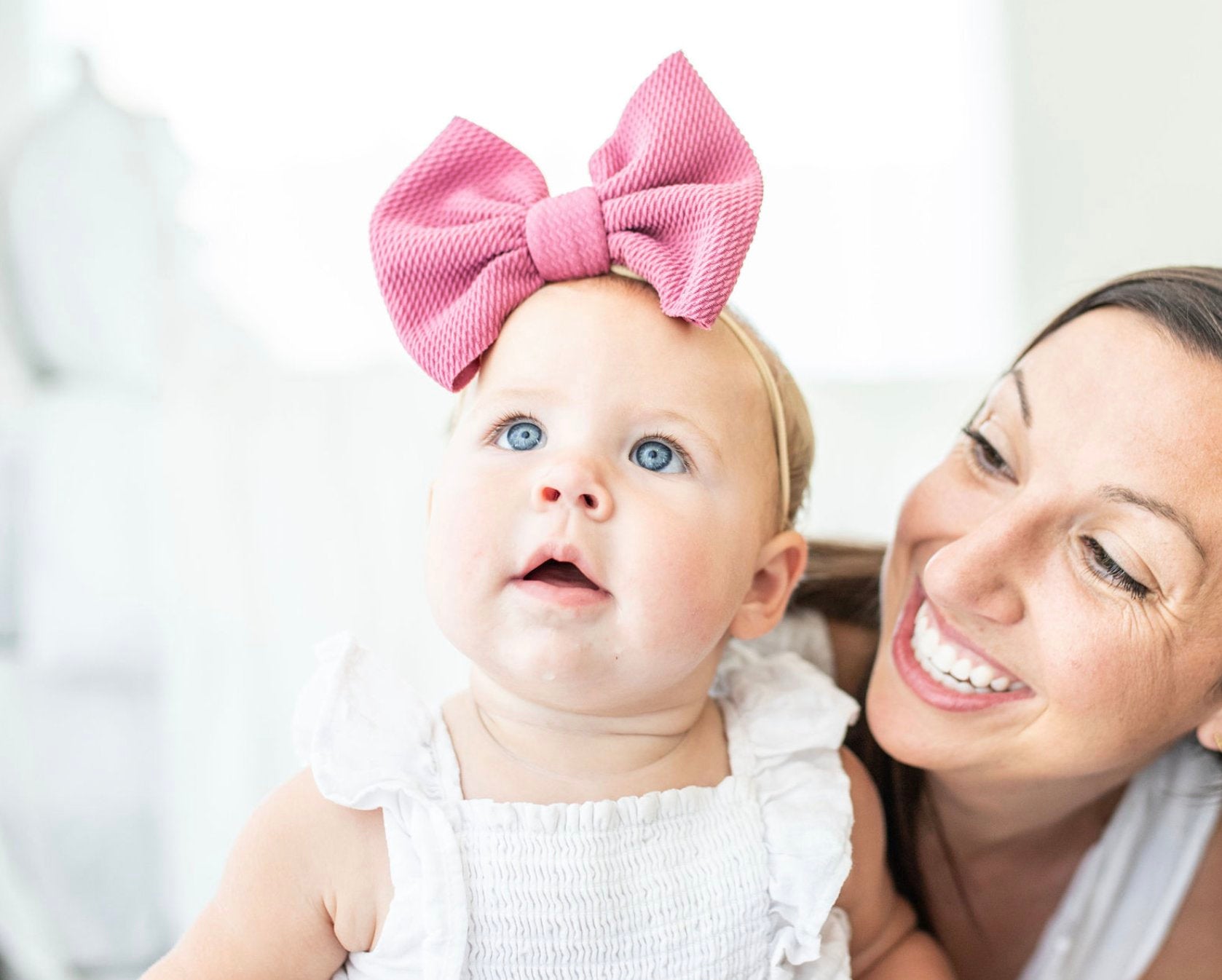 <
"Bow on Nylons" are one size fits all from newborn-adult. Our signature bow is attached to a nude color nylon headband for a comfortable, descrete &
cute look for every babe! 
With it being one size fits all from ages newborn to adult, our bow on nylons allow for a fashionable style that both you and your daughter can wear for years to come.  
"Regular" Bow on Nylons are one size fits all & is the largest bow we offer. Similar sizing to the bow on our "Original Headwraps" and identical in size to our "Regular Clip". 
"Medium" size is slightly smaller, followed by our "Small" Bow on Nylons, & finally our smallest.. the "Mini" Bow on Nylon. 
Colors might appear different in person. Camera, lighting and computer/phone pixels might alter the color[s] slightly 
All sales are final on hair accessories.
© Stevie Js & Co LLC 
All materials, pictures, and content contained within Stevie J's listings, products, and materials are the property of Stevie J's & Co and may not be copied, reproduced, distributed or displayed without expressed written permission by Stevie J's & Co.
**WARNING** STEVIE JS & CO IS NOT RESPONSIBLE AFTER PURCHASE. PLEASE DO NOT LEAVE A CHILD UNATTENDED AND/OR SLEEPING WHILE THEY ARE WEARING A BOW HEADWRAP.